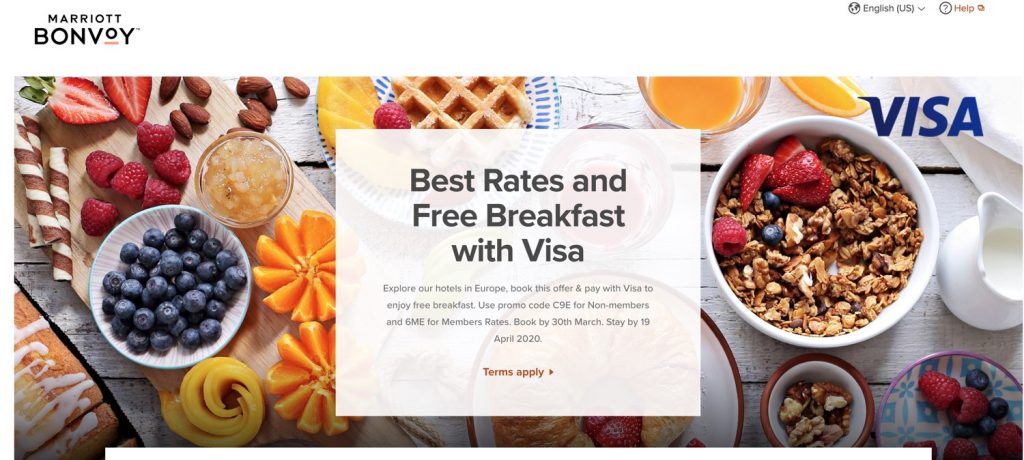 Marriott Bonvoy are doing a special deal for Visa card holders.
The deal is available to both members and non-members of Marriott Bonvoy who book hotel rooms between now and 30th March 2020 using a Visa card.
With the offer you'll get both a special rate and free breakfast.
The special offer is available for hotels in Europe and the wording of the offer suggests that it only works for prepaid bookings.
Full details here.